Victron Energy CANvu GX …information you can touch! It's so convenient to be able access all your system information via touch screen – and because the Victron Energy GX is a sealed-unit, you can install it in some challenging environments!
P67 rating of the Victron Energy  CANvu GX means that it is completely protected against dust ingress, and can even withstand half an hour's immersion in water 1 metre deep!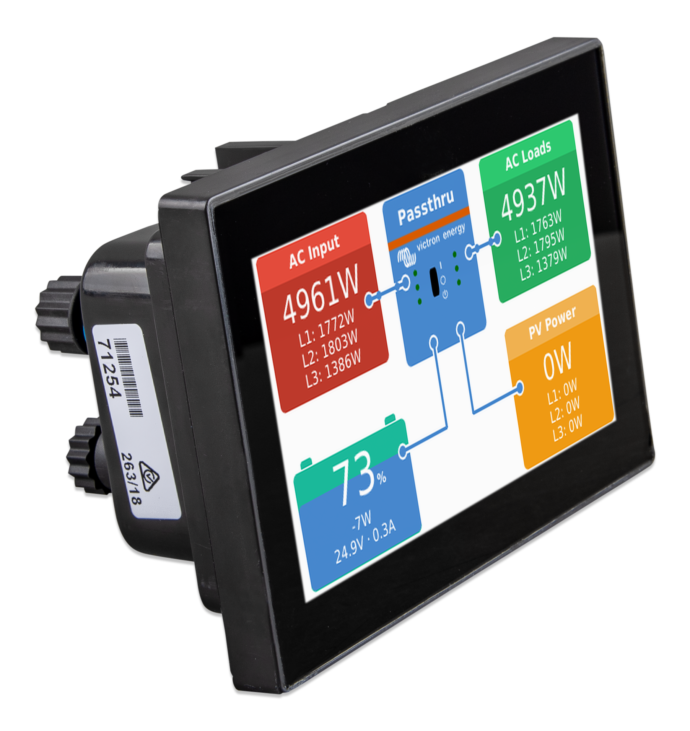 The Victron Energy CANvu GX is the latest addition to the Venus family – the information gateway which allows you to set-up, monitor and manage all the component parts of your private energy installation. In exactly the same way as you use the CCGX; Venus GX; and Octo GX – the Victron Energy CANvu GX gathers data from your Inverter/Charger, Battery Monitor, Solar Charge Controller, and batteries to allow optimal communication between components, maximising battery-charging and solar harvest.
And, of course, it allows you to interrogate the status of each device. But amongst the whole family, it is the Victron Energy CANvu GX which is ideal when the information is required to be displayed outdoors, or in difficult environments.
The arrival of the Victron Energy CANvu GX will be welcomed particularly by those users who work in the open. It is entirely at home on board vessels at sea, or on building sites – in applications such as the control panel of Hybrid Generators. It is also ideal in factories where industrial processes are wet, or dusty.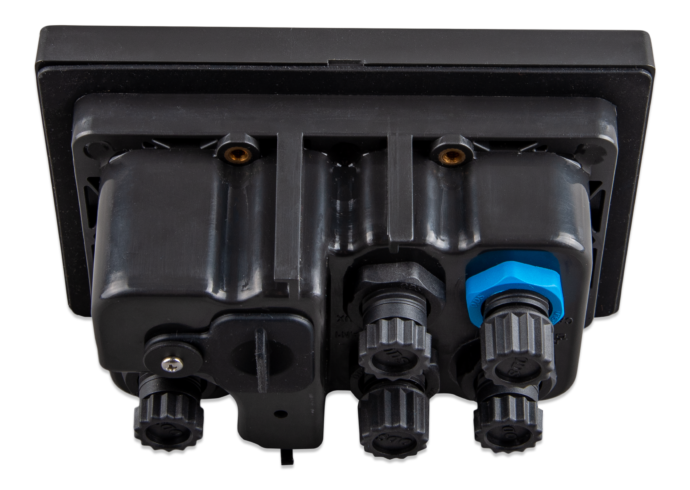 The unit comes with a dash/fascia mounting kit:
Please note that in order to operate the Victron Energy  CANvu GX you will need an IO Extender and wiring kit, and that this must be ordered separately:
The full colour screen of the Victron Energy  CANvu GX will be familiar both in appearance and size to anyone who has seen or used the CCGX. The system offers 3 VE.Direct ports and one USB port; a second, separate CAN-bus port; and it can receive digital inputs. It doesn't have a buzzer. WiFi is not built-in, but a USB WiFi dongle can be attached. A comparison of features between all members of the GX family can be found here.
Justin Tyers